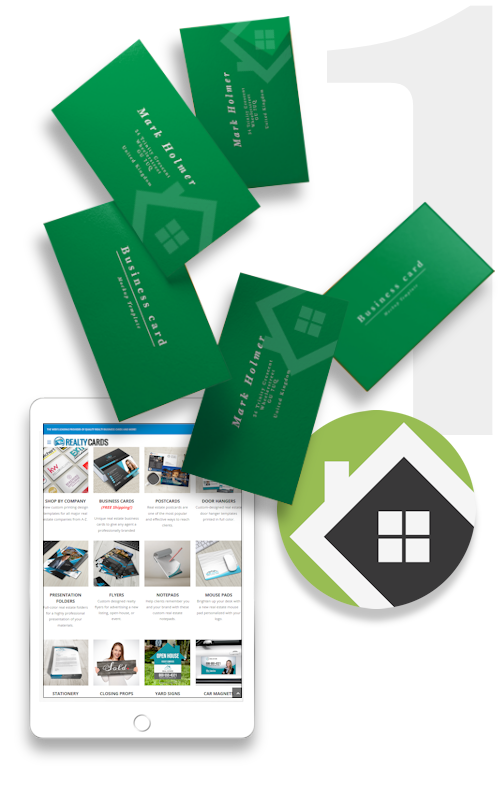 1. Choose your templates



Get started by browsing one of our design template galleries. You can view all of our available templates by clicking the SHOP BY COMPANY link in the menu above. Select your franchise or brokerage from the list of logos displayed. For independent companies, we offer more than 800 business card designs and color combinations to match your brand identity.
2. Personalize your design



Once you find a template you like, simply click customize to launch the online design studio.  All templates are highly customizable, allowing you to add and edit text, upload your logo and other design elements, as well as change template colors and layouts.  Add your photo to the template with a click of your mouse, or use the integrated social media link to get photos from Facebook or Instagram.  Use the one-click photo background-removal tool to give your template a professionally designed look.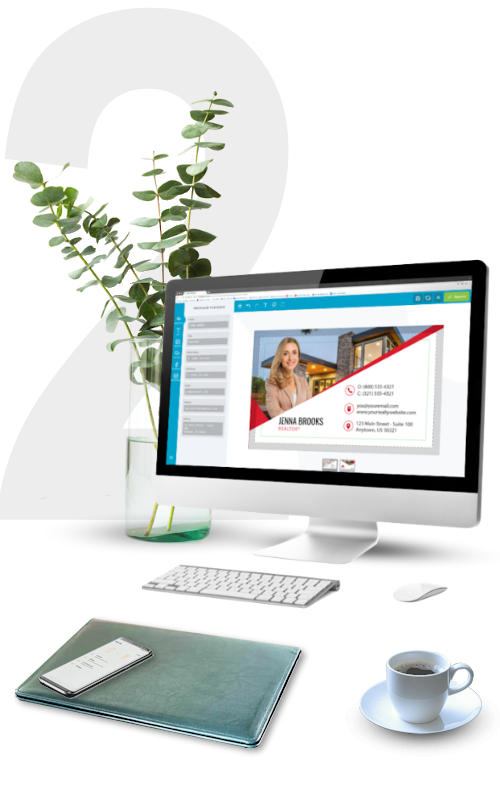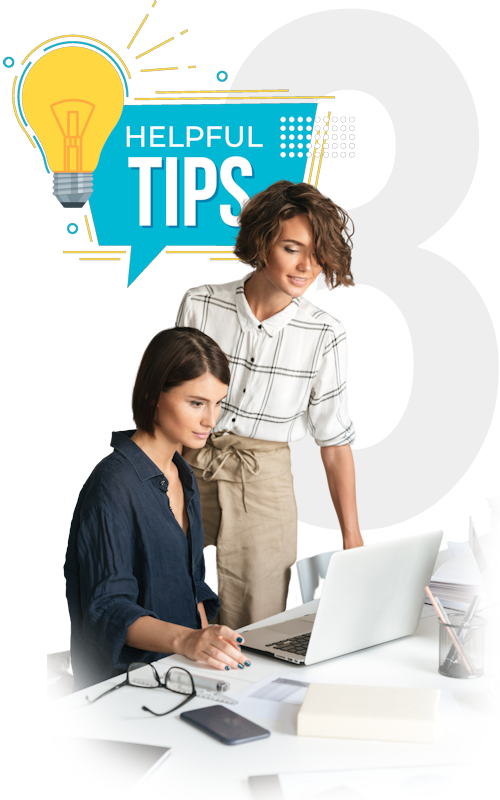 3. Design Tips



Creating a good looking item is easy when using our online design studio. But there are so many more features built in that can turn a good design into a great design! Here are some tips and tricks that will allow you to get the most out of our online design tools.
Work with a design expert
Get help designing one of our products
Need help designing one of our products? Get personalized template design help from one of our in-house experts.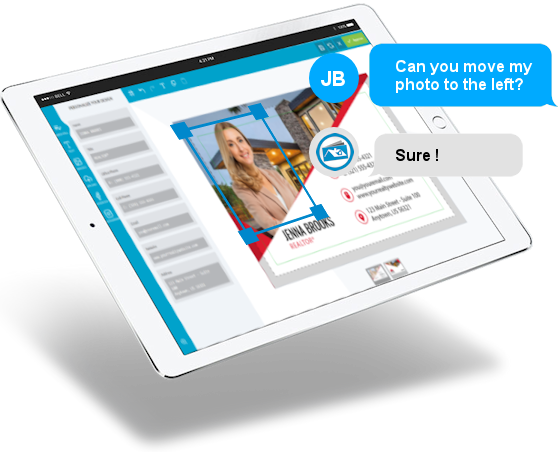 ✔  Your design idea on a Realty Cards product
✔  Work with professional in-house designer
✔  Browse galleries and pick your design idea
✔  24-hour turnaround then up to 3 rounds of revisions
Have us create a custom design
Are you looking for one-of-a kind design? Our talented graphic designers will create a professional looking design for you.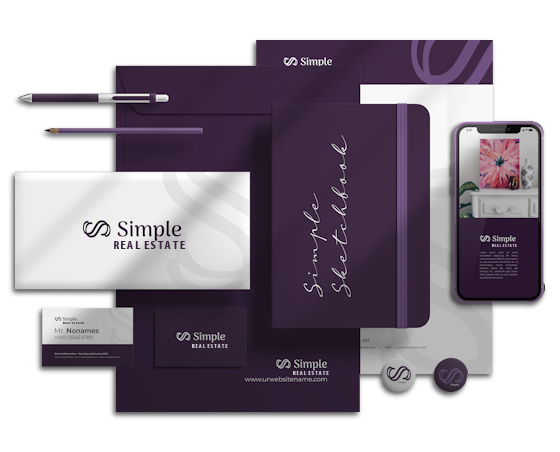 ✔  Unique one-of-a-kind design
✔  Close collaboration with in-house designer
✔  Custom logo design available
✔  Pricing based on product and your design needs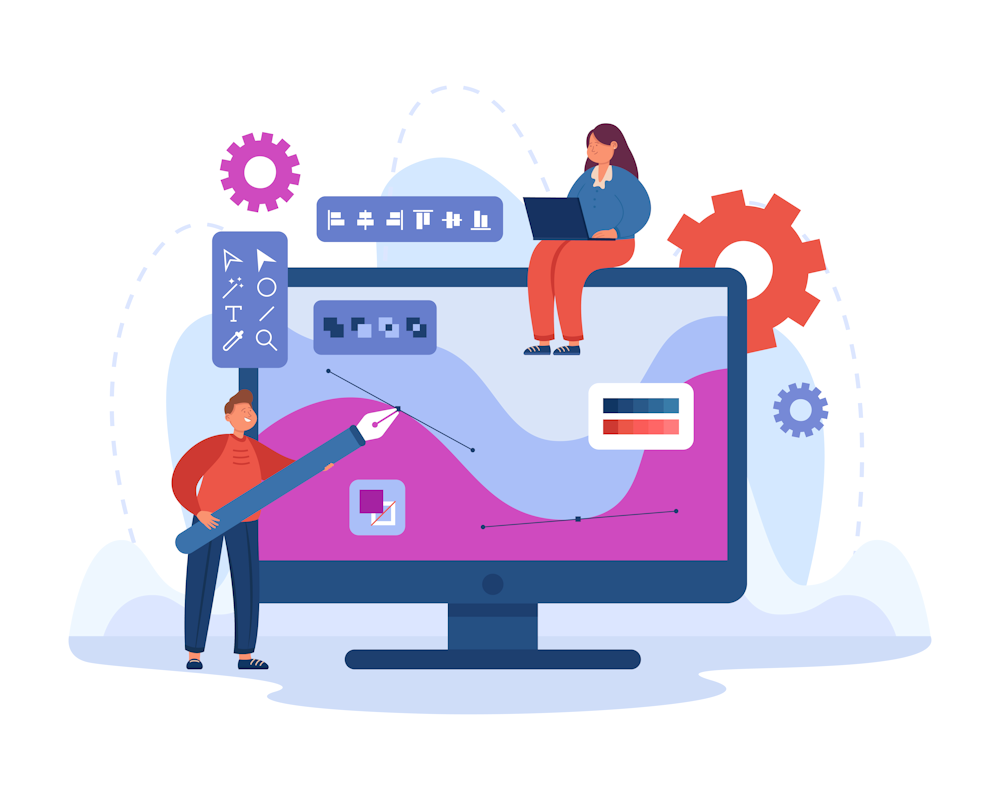 100,000+ real estate professionals trust us with their printing
Realtor branding and promotional experts for all your online printing needs
Realty Cards has everything to elevate your
STYLE!IMAGE!BRAND!
The Industry's Most Creative Real Estate Agent Marketing Materials