MARKETING TOOLS THAT STICK AROUND

UV Coated For a Durable Glossy Finish


High-Quality, Full Color Printing

17 pt. Thick Magnetic Stock


Instant Online Proofs FREE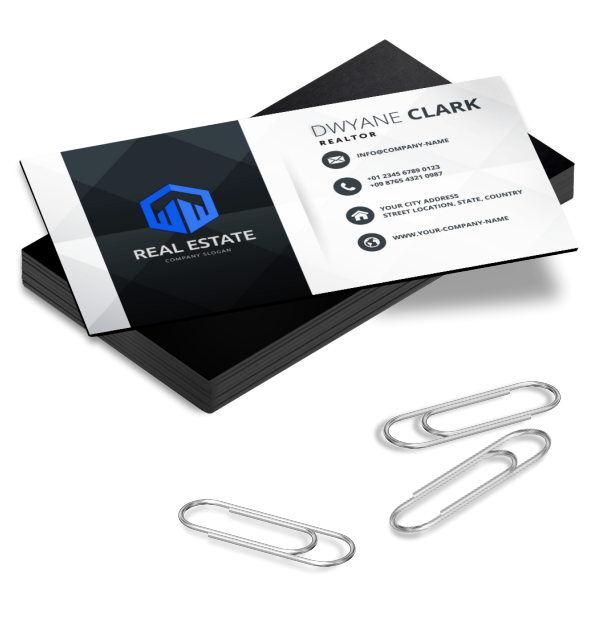 Business Card Magnets Ensure Your Info Won't Get Lost in the Shuffle
You will always be able keep your contact information within reach with business card magnets from Realty Cards. Unlike normal paper business cards, our magnetic business cards can be placed on refrigerators, and just about any other metallic surface. Create your own miniature billboard to stay front and center and readily available to your clients. So when everyone else's business cards get tossed in a drawer, or even lost, your business card magnets will be seen and not easily forgotten.
Why Choose Business Card Magnets?
It's easy customize Business Card Magnet Templates with your logo, contact information, photo and more with our easy-to-use online design tool. Combine that with 1000's of ready to use templates and you are on your way to getting your new magnetic business cards.  You can choose from several options to et started. You can use our pre-designed business card templates, or design your own using our online business card designer. If you have your own design already, we can print your business cards for you.
How would you like to design your item?
Find the Perfect Realty Business Card Magnets Template



Take a look at some of the business card template examples that we offer for your company and find a design that works for you. Once you have the perfect design, simply add your contact information and photo, and you're on your way. After you have placed your order, we'll review your file making sure your uploaded images and logo will print correctly. We then quickly print, package and ship your new custom real estate business cards directly to your doorstep.
100,000+ real estate professionals trust us with their printing
Realtor branding and promotional experts for all your online printing needs
Realty Cards has everything to elevate your
STYLE!IMAGE!BRAND!
The Industry's Most Creative Real Estate Agent Marketing Materials