Post Date:
October 12, 2023
---
Elevate Your Brand Identity with Custom Marketing Materials
Timothy Hall
Looking to make a lasting impression in the competitive real estate market? Discover how Realty-Cards.com can help you create stunning, custom real estate business cards, postcards, door hangers, flyers, yard signs, and more, all tailored to your brand. Whether you're an individual agent or part of a realty company, franchise, or brokerage, our professional marketing materials will set you apart.
In the bustling world of real estate, making a memorable first impression is everything. As a real estate agent or professional, your branding is key to your success. How you present yourself to potential clients and colleagues can significantly impact your business. One effective way to stand out and leave a lasting impression is by investing in custom real estate marketing materials, and that's where Realty-Cards.com comes into the picture.
The Power of Custom Real Estate Marketing Materials
Crafting Your Real Estate Brand Identity
You may wonder why custom real estate marketing materials matter so much. The answer is simple: they help you differentiate yourself in a crowded market. Realty-Cards.com understands this need and specializes in crafting a wide range of professional marketing materials, all designed to elevate your brand. Whether you're a solo agent, part of a realty company, a franchise, or a brokerage, they have the tools to make you stand out.
Your brand is your identity in the real estate industry. It's how clients and colleagues perceive you. To make a strong impact, your branding should be consistent and reflect your professionalism. Realty-Cards.com is your trusted partner in building and enhancing your brand identity. They offer a suite of customizable marketing materials that allow you to create a cohesive and compelling brand image.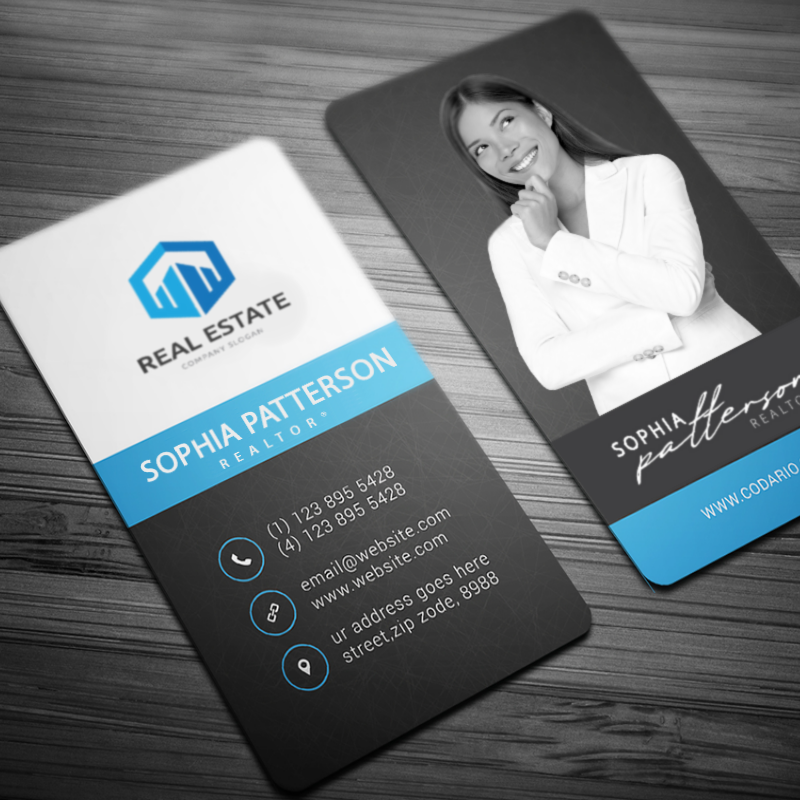 Professional Real Estate Business Card Design Templates
One of the most essential elements of your real estate brand is your business card. A well-designed business card can leave a lasting impression and make you memorable. Realty-Cards.com specializes in creating professional real estate business cards tailored to your unique needs. From classic and elegant designs to modern and vibrant styles, they have options for every taste.
Realty-Cards.com is a trusted resource for real estate professionals seeking to enhance their branding through well-designed business cards. These cards are more than just pieces of paper; they're tools that can help you make a lasting impression on potential clients. With a wide range of design options, from classic and elegant to modern and vibrant, Realty-Cards.com can cater to your specific preferences and help you stand out in a competitive market.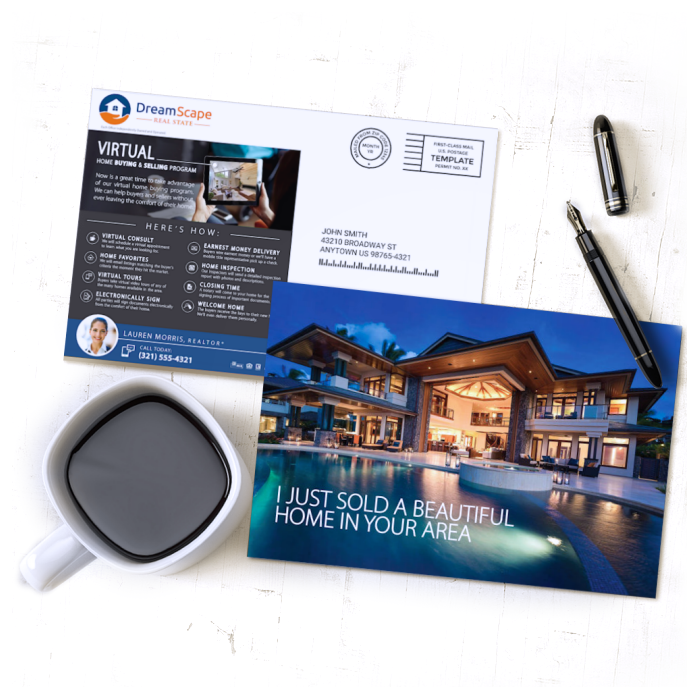 Eye-Catching Postcards
In today's digital age, direct mail marketing can be incredibly effective. Realty-Cards.com can help you create eye-catching postcards that grab the attention of potential clients. With their custom designs, you can deliver a message that resonates and encourages prospects to take action. We're inundated with digital marketing messages, the power of a well-crafted physical postcard should not be underestimated. Realty-Cards.com excels at creating eye-catching postcards that cut through the noise and leave a lasting impact on your target audience. With custom designs tailored to your specific goals and preferences, Realty-Cards.com ensures that your message resonates and compels prospects to take action, whether it's reaching out for more information, attending an open house, or considering your services for their real estate needs.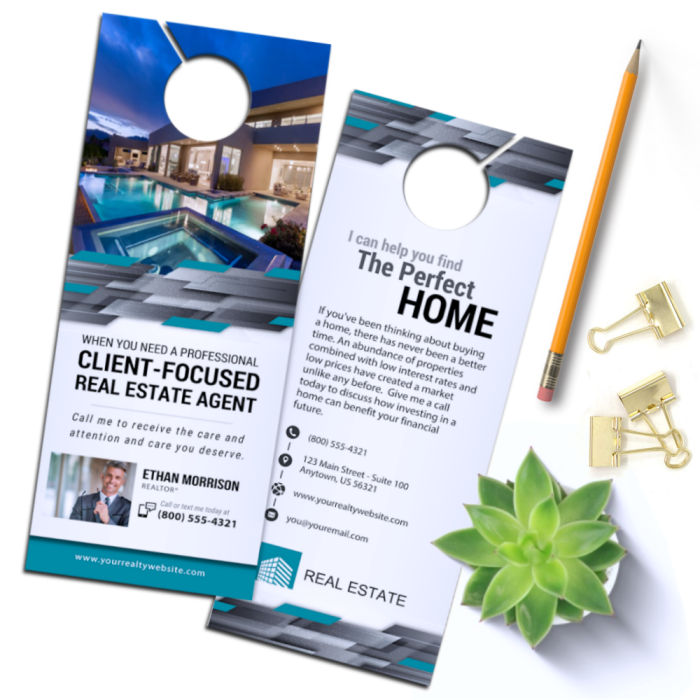 Door Hangers: Marketing Tools That Open Doors
Want to make an impact in your local neighborhood? Realty-Cards.com offers custom door hangers that are perfect for targeting specific areas. Whether you want to promote an open house or simply introduce yourself to potential clients, these door hangers are designed to get noticed. They offer an excellent way to make a personal and lasting impression, whether you're promoting an upcoming open house or simply introducing yourself to potential clients in the area. These door hangers are thoughtfully designed to ensure they stand out, catching the attention of homeowners and residents, and sparking their interest.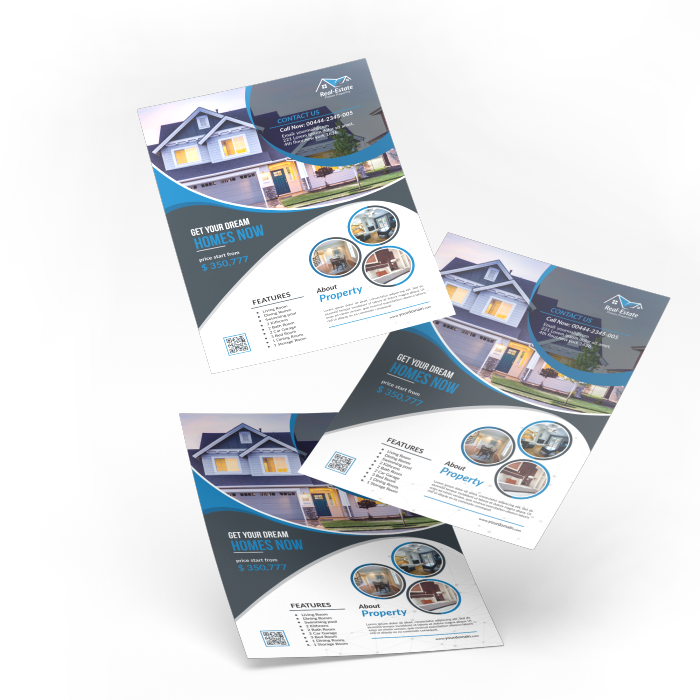 Flyers that Tell A Persuasive Story
Flyers are a versatile marketing tool that can be used for a variety of purposes. Realty-Cards.com enables you to create flyers that tell your unique story. Whether you want to showcase your property listings, share your credentials, or highlight your services, their custom flyer options are designed to make an impression.
These meticulously designed flyers become your voice in the crowded real estate landscape, capturing the essence of your brand and values. With Realty-Cards.com's expertise, you have the opportunity to stand out and tell your story in a visually captivating and informative manner, ensuring that your message resonates effectively with your target audience.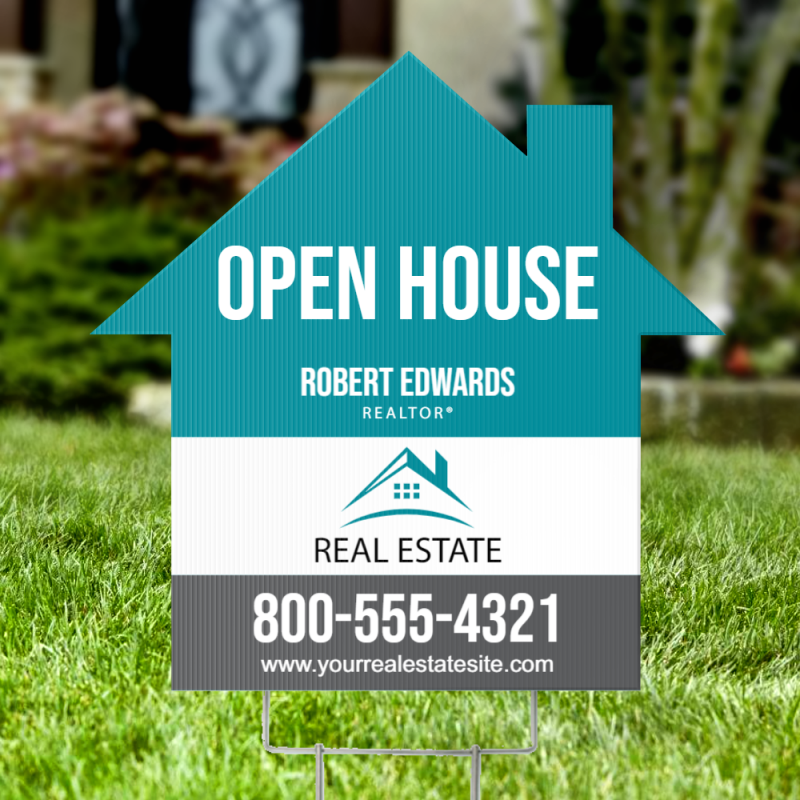 Custom Yard Sign Designs & Shapes Stand Out
When it comes to property listings, yard signs are a must. Realty-Cards.com offers custom yard signs that are sure to stand out in any neighborhood. These signs not only provide essential property information but also reinforce your brand.
These signs do more than simply relay essential property information; they also serve as formidable brand ambassadors. Realty-Cards.com's yard signs are thoughtfully designed to stand out, ensuring they catch the attention of passersby and potential buyers. As they do so, they reinforce your professional brand identity, establishing you as a trusted and recognizable figure in the local real estate market.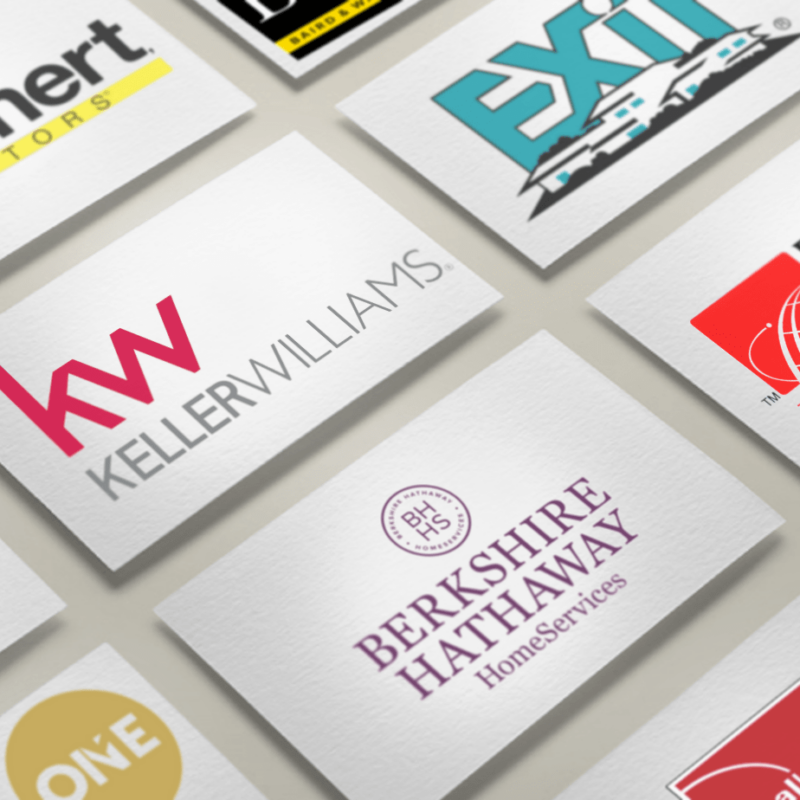 Branding for Realty Companies, Franchises, and Brokerages
Our focus is on helping real estate professionals establish and promote their unique brand identity. From eye-catching business cards and engaging postcards to effective door hangers and informative flyers, we provide marketing materials that not only convey your message but also reflect your individual style and values. Our custom designs and attention to detail ensure that each piece of marketing material tells your story and helps you stand out in a competitive market. With our services, you can confidently build a strong and memorable brand presence in the real estate industry, making a lasting impression on potential clients and customers.
At Realty-Cards.com, we take pride in our ability to offer a comprehensive range of custom branded real estate marketing materials.
A Personal Touch for Individual Agents
For individual agents, the personal touch is paramount. Realty-Cards.com can help you create a brand that is uniquely you. Whether you want to highlight your specialties, certifications, or personal achievements, their custom designs ensure that your marketing materials are as unique as you are.
In the competitive world of real estate, your brand is everything. It's how you connect with clients, build trust, and stand out from the competition. Realty-Cards.com is your partner in crafting the perfect brand image through custom real estate marketing materials. Whether you're an individual agent or part of a larger organization, their expertise and commitment to quality will help you make a lasting impression in the world of real estate. Don't miss the opportunity to elevate your brand – get started with Realty-Cards.com today!
Realty Cards is the industry leader in designing and printing quality real estate marketing materials, and we would love the opportunity to work with you on providing quality promotional materials for your business!
If you need more information call us toll free at 1 (888) 711-4520 or click here to get started.